The Lowell Folklife Series  is pleased to support the headliner band, Rumbafrica at the 2012 African Festival in Lowell, MA. The festival takes place Saturday June 16, 2012 at the Sampas Pavillion along Pawtucket Boulevard. Rumbafrica is led by Congolese guitarist/singer Tshibangu Kadima. They play a rumba dance music called Soukous (derived from the French word meaning "to shake"), which originated in the 1930s. The group features a variety of African percussion and several dancers.  They will  be performing sets at 2:00 pm, 4:00 pm, and 6:00 pm.
In addition to live music and dance performances throughout the day, there will be traditional African crafts and food. Below are some photos from our visit to the festival in 2009.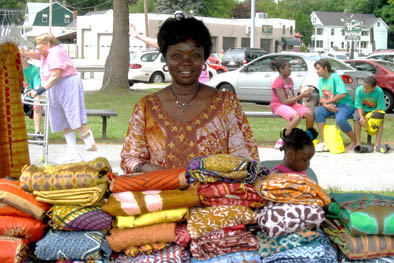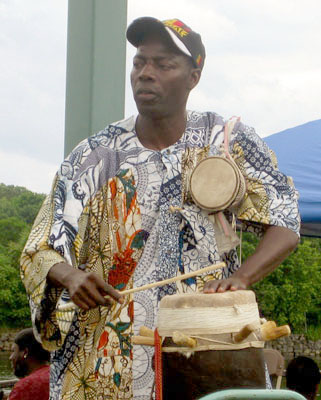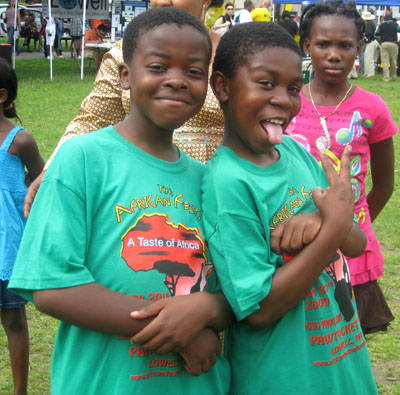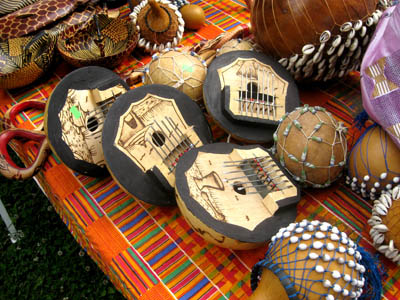 Festival photos taken by Signe Porteshawver for the Folk Arts & Heritage Program at Massachusetts Cultural Council.