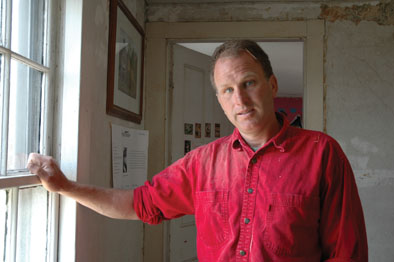 We first nominated Harold A. Burnham for a National Heritage Award back in 2001.  This year's fellows have just been announced and we are delighted to see Harold among those receiving the nation's highest honor in the folk and traditional arts.  Having built a number of timber-framed schooners, Burnham holds true to traditional materials and techniques. Using hand tools familiar to a nineteenth-century shipwright, he works out-of-doors through New England winters, and launches vessels the old way using wedges, grease, and gravity.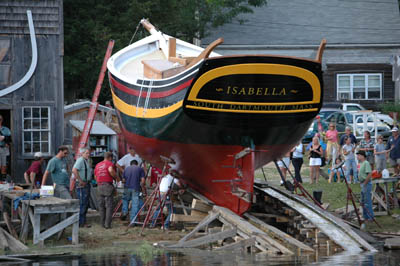 Burnham has essentially revived a once dormant shipbuilding technique and in doing so has reconnected the town of Essex to its own shipbuilding heritage. He credits place as much as family legacy for enabling him to do what he does, ". . . it's hard to imagine a place on earth where shipbuilding is more deeply embroidered into the fabric of the community."
For more info on this year's National Heritage Fellows, click here.